A Helping Hand                                   Family                           A Connection
Resources available for your information:
It is important to note that services vary from state to state.
Dearest Caregiver;

What a miracle you do
What a role your life's work plays
 In difficulty you have courage
And a smiling face each day
For being there when others can't
Your showing heaven's love
Thank you for the caring
It comes from God above
Thanks for trust and gentleness
For assurance and compassion rare
the World would be lost without you,
Dear Giver of Love and Care!
S.Skeen
Thank you to all the many, many caregivers in our lives......
---
May:National Awareness

National Capital Lyme & Tick-Borne Disease Association
---
Make sure your register your loved one with your local EMT and or Fire Department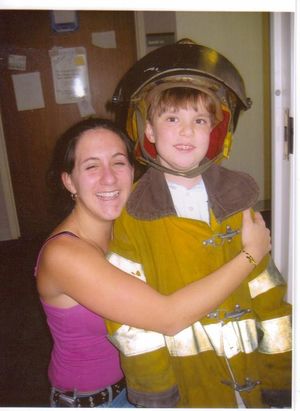 Where does your state rank for Medicaid Services?
Find out exactly where your state ranks in health care, education, and services.
Kaiser Health Facts~
http://www.statehealthfacts.org/






 
---
Virginia Department of 
Blind and Visually Impaired

www.vdbvi.org

Providing Quality Services to Assist Virginia's Citizens

Raymond E. Hopkins, Commissioner
397 Azalea Avenue
Richmond, Virginia 23227-3623
Call DBVI
Toll Free (Within Virginia) -
1-800-622-2155 (Voice/TTY)
or (804) 371-3140 (Voice/TTY)
 
---

Resources and Links  
---

Virginia Board For People With Disabilities
Tom Driscoll
804-786-9380 (voice & TTY)
800-846-4464 (toll free, voice,& TTY)
thomas.driscoll@vbpd.virginia.gov
www.vaboard.org
---

Virginia Department of Deaf and Hard of Hearing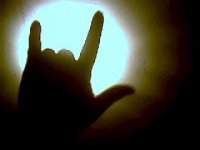 (VDDHH)
Virginia Court System and ADA Sign Language Interpreters
VDDHH interpreter Services
isp@vddhh.vddhh.virginia.gov
1-800-552- 7917
 
---

Braille Circulating Library
Free Christian Braile Library
www.bclministries.org
---

Find a Free Clinic in your area.

http://www.vafreeclinics.org/find-a-free-clinic.asp
---

SSI: Supplemental Security Income 

www.ssa.gov
800-772-1213
Who qualifies: Children under 18 years old with a disability who have limited income and resources, or who come from homes with limited income and resources. SSI is a program that pays monthly benefits to people with low incomes and limited assets who are 65 or older, blind, or have a disability. Children can qualify if they meet Social Security's definition of disability and if their income and assets fall within the eligibility limits. Autism is a qualifying diagnosis for SSI, but you still have to meet the income requirements. As its name implies, Supplemental Security Income supplements a person's income up to a certain level. The level varies from one state to another and can go up every year based on cost-of-living increases. SSI can provide both a monthly check and full Medicaid benefits. Even if you only get $1 per month in SSI benefits, you will get full Medicaid to cover therapies like OT, PT and Speech, as well as doctors, dentists and more.

Please check the full qualifying criteria.


 
---

State Medicaid:
www.cms.hhs.gov/home/medicaid


Medicaid provides medical assistance for children and families with low income. It was established under Title XIX of the Social Security Act in 1965. It is jointly run by the federal and state government. Therefore, you will find differences from state to state and within the state. The states are responsible for determining the type, amount, duration, and scope of services; setting the rate of payment for services; and administering its own program. Some Medicaid programs are now paying managed care organizations or other insurance companies to provide health services to their participants. The participants are then required to follow that benefit contract. Another helpful resource in determining your eligibility is your case worker. If your child does not qualify for Medicaid, some states have programs under Social Security/Medicaid that provide medical assistance to children regardless of their parent's income. This waiver is typically called the Katie Beckett Waiver. 
---

Virginia  Home and Community Based Care Waivers
Updating Soon.






How do I begin ?
www.dmas.virginia.gov

Call your  local  community service board (CSB )for the following waivers:
Pre-Admission Screening Teams:
Caseworkers are amazing and have big hearts....
They are there to help you.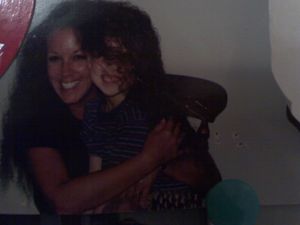 ---

TANF: Temporary Assistance for Needy Families
www.acf.hhs.gov/opa/fact_sheets/tanf_factsheet.html

TANF is also known as the Welfare-to-Work Program. You don't apply for this program separately but it's part of a block of programs available when you apply for Medicaid. Just check the TANF box on the application and the caseworker will let you know if you qualify. You apply for this program at your local Medicaid office.

To learn more, go to Your State's Program at www.insurekidsnow.gov or make a free call to 1-877-KIDS-NOW for more information.
 
---

Head Start:
eclkc.ohs.acf.hhs.gov/hslc/For%20Parents 

Head Start approaches the needs of the whole child and the family by providing health, education, social services, and parent-community involvement in one program. Most Head Start programs serve children ages 3 to 5 years, but the program also supports Early Start for infants and toddlers, Parent/Child Centers, and programs that help children make the transition to elementary school. Despite its growth, current funding for Head Start can assist only half of the eligible young children. Recent amendments to the Head Start law include services to babies and toddlers.

Children from birth to age 5 from families with low income, according to the Poverty Guidelines published by the federal government, are eligible for Head Start and Early Head Start services. Children from families receiving public assistance (TANF or SSI) are eligible for Head Start and Early Head Start services regardless of income.

If you need help finding a Head Start program in your area, call Head Start Knowledge and Information Management Services toll-free at 1-866-763-6481, or you may use the online national Head Start Program Locator Tool. Ten percent of enrollments are offered to children with disabilities.

If you are ineligible for Head Start, the Child Care Aware program can help you in locating other childcare services in your community. To find the local child care resource and referral agency, please contact Child Care Aware toll-free at 800-424-2246.
---

Food Stamps:
SNAP - Supplemental Nutrition Assistance Program
www.fns.usda.gov/FSP
 
---

SNAP:
SNAP - Supplemental Nutrition Assistance Program - helps low-income people and families buy the food they need for good health. Benefits are provided on an electronic card that is used like an ATM card and accepted at most grocery stores, and even some health food stores. A family of four can get as much as $588 per month in Food Stamp subsidies.
You apply for this program at your local Medicaid office.
 
---

WIC: Women, Infants and Children
www.fns.usda.gov/wic

WIC provides nutritious foods, nutrition education, and referrals to health and other social services to participants at no charge. WIC serves low-income pregnant, postpartum and breastfeeding women, and infants and children up to age 5 who are at nutrition risk. You apply for this program at your local Medicaid office. Children with Autism Spectrum Disorder under 5 qualify for WIC.

WIC on food allergies/intolerances
The WIC Program works hard to serve a large population that has various nutritional needs, including food allergies/intolerances. However, the foods eligible for the WIC food packages must meet nutritional requirements set by Federal regulations. If a participant has food allergies, WIC staff may tailor food packages to better meet the participant's individual needs. Types and quantities of foods in the food package may be adjusted to meet individual dietary needs. For example, if a child on WIC is allergic to peanut butter, dried beans/peas may be substituted for the peanut butter. If a pregnant woman on WIC is lactose-intolerant, the food package can be adjusted to include more cheese and/or issue lactose-reduced milk. If an infant on WIC has a medical condition requiring an exempt infant formula, the participant may receive such a formula with appropriate medical documentation.
 
---

State Children's Insurance Programs
www.insurekidsnow.gov

Your children may be eligible for free or low-cost health insurance through the U.S. Department of Health and Human Services.
You work hard to provide for your children and want to make sure they grow up strong, smart and healthy. But like many parents whose children don't have health insurance, you worry about taking care of them.

Now, you may have one less thing to worry about. Your state, and every state in the nation, has a health insurance program for infants, children and teens.

For little or no cost, this insurance pays for doctor visits, prescription medicines, hospitalizations, and much more.
Kids that do not currently have health insurance are likely to be eligible, even if you are working. The states have different eligibility rules, but in most states, uninsured children 18 years old and younger, whose families earn up to $34,100 a year (for a family of four) are eligible (the requirements vary state to state, so it is best to investigate your state). Children that receive Medicaid do not qualify for this program.
 
---
Free and Reduced Breakfast and Lunch Programs:
www.fns.usda.gov/cnd

Breakfast Program - Any child at a participating school may purchase a meal through the School Breakfast Program. Children from families with incomes at or below 130 percent of the Federal poverty level are eligible for free meals. Those with incomes between 130 percent and 185 percent of the poverty level are eligible for reduced-price meals. (For the period July 1, 2008, through June 30, 2009, 130 percent of the poverty level is $27,560 for a family of four; 185 percent is $39,220.) Children from families over 185 percent of poverty pay full price, though their meals are still subsidized to some extent. Apply for these programs at your child's school.

Lunch and Snack Programs - Any child at a participating school may purchase a meal through the National School Lunch Program. The financial requirements are the same as the Breakfast Program. Local school food authorities set their own prices for full-price (paid) meals, but must operate their meal services as non-profit programs.

Afterschool snacks are provided to children on the same income eligibility basis as school meals. However, programs that operate in areas where at least 50 percent of students are eligible for free or reduced-price meals may serve all their snacks for free.
You can have the school prepare GFCF meals under these programs at no additional cost to you.
 
---

Low-Income Home Energy Assistance Program (LIHEAP)
www.acf.hhs.gov/programs/ocs/liheap

If you receive Medicaid, you may be eligible for discounts on utilities such as electric, gas, phone, water and more. Ask your Medicaid caseworker, or google search "Medicaid utility (and your state)" for program information.
 
---

Medwaiver/Autism Waiver:
http://www.cms.hhs.gov/home/medicaid.asp

aka Katie Beckett, Institutional Deeming Waiver, HCBS (Home and Community Based Service), Autism Waiver, Children's Medical Waiver.

The Katie Beckett Waiver is a federal waiver that is intended for children from birth to 18 years of age with a chronic disability. It entitles children to Medicaid that would not otherwise qualify due to their parent's financial status. It originally was intended for children at risk of institutionalization. But do not be scared off by the word, institutionalization, it does not mean you are thinking about placing your child in an institution, it just means your child has life-long medical needs.

Each state can determine whether or not they want to administer this waiver, and how they want to administer it. Therefore, it varies greatly among the states and a few states do not choose to offer it. You will have to contact your state agency to determine if it is available in your state.

The Katie Beckett Waiver can be extremely helpful to many families. Most families struggle to pay their child's medical bills and this waiver will cover these expenses. The medical bills can be for a physician, hospital, therapy, prescriptions, respite care, diapers, vision and dental care, whatever Medicaid covers in that state. In some states this Waiver entitles children to a life-time of unlimited therapy. So, it is worth the hassle of finding out if your state offers this program and how to apply for it.

The general procedure to apply for the Katie Beckett Waiver (again, this varies from state to state) is as follows:

1. Apply for SSI and be denied. Ask them to send you a letter stating that you have been denied.
2. Ask for an application for a Katie Beckett Waiver by contacting your Social Service office, (a.k.a Department of Family and Children Services a.k.a. Department of Developmental Disabilities). You can also find the telephone number for your state's Medicaid office and ask them where to call about the Katie Beckett Waiver.
3. Complete the application. Typically, you should provide only information about your child and not about your financial status. Typically, your child's physician will need to complete paperwork called the DMA-6 or some type of form that states your child's disability.
4. If you are denied, ask for an appeal. Often they change their decision, and grant the waiver. Sometimes, they put your child on a waiting list and years later they are approved.
 
About Us | Services & Outreach | Statistical Overview | Our Outcomes | In Honor Of | Partnerships | Donations | Contacts