The Disabled are Unreached~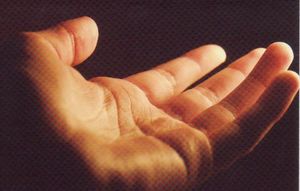 DONATE TODAY ....
1 IN 5 FAMILIES ARE AFFECTED BY A DISABILITY
Only

5%

of community programs worldwide provide outreach to the disabled
because area leaders are

not aware

of the disabled in their community. 

There is an urgency to equip community leaders today to become
enlightened and empowered as to the needs of the disabled.
The landscape of our community has changed significantly with the drastic cuts in county, state, and federal programs families are struggling to find resources for their loved one with a  special need.
The Resource Connection, Inc. (TRC) is a tax-exempt, non-profit, 501(c) 3 # 204795051.
TRC does not charge or solicit any family using our outreach and services.
It incurs no debt, receives no federal or state funding, but is maintained by concerned individuals, and community partners.
The Resource Connection, Inc. is overseen by Full Board of Directors, all of which are personally caring for a disabled loved one. Our key committee and volunteer members are all individuals who are or have been personally affected by a disability or caring for a loved one in need.
Because of our strong passion and personal journeys we are empowered to continue to be boundary crossers as we open doors and hearts so our families can be part of the community.

As a global program, we rely heavily on community members to provide ongoing support. Please consider about coming alongside The Resource Connection, Inc. as a partner in financial outreach.

 
The Resource Connection, Inc.
Non profit 
501 C 3
TAX ID #204795051
---
We are excited that you are interested in making a donation!
There a several different ways to make your donation.
Please Consider:
Annual Donations

Planned Giving quarterly/monthly

Bequest in your will

Life insurance gifts

Sponsor an outreach program directly

Tyler Frank Memorial Scholarship-

Memorial Gifts

Charitable Trust

Consider supporting us as missionary

Get your small groups to collect pennies to "create change"
Your support is very important!

Memorial Donations: